How Showpad and Noble Studios Empower Sales Teams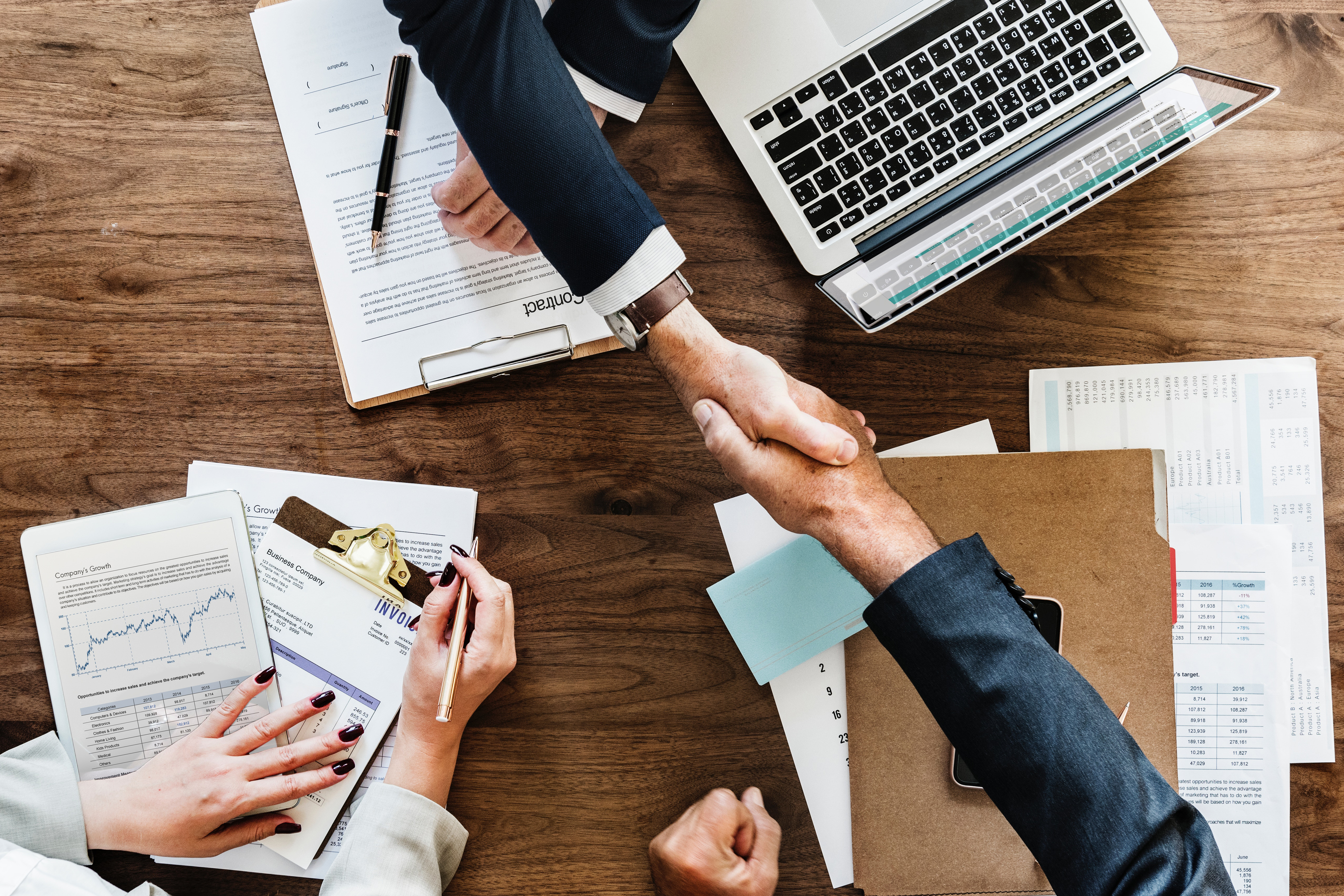 Over the years, we have talked with countless leaders in sales and marketing, and more often than not, they have the same concerns. Is my sales team using accurate data? Are the materials we create driving business? Are the sales materials up to date?
There is often friction between the sales and marketing teams. Both accusing the other of not doing their job. You hear things like, "Marketing does not bring us qualified leads." Marketing leaders question if sales professionals are delivering the right message to prospects who clicked on their content marketing. Dealing with this sales enablement challenge effectively carries big rewards.
A 2017 study by Aberdeen reveals that a focus on sales enablement leads to 62 percent higher team quota attainment, 205 percent more revenue growth, 725 percent higher sales velocity and 23 percent increase in lead conversion rate in companies. That's the power of more tightly integrating marketing and sales.
Noble Studios has built several web-based and native app sales enablement platforms. While each was successful, we noticed a problem. Often the cost and time of building and scaling a custom solution was prohibitive for most of our clients. We knew there had to be a sales enablement platform out there that was up to the challenge. We spent countless hours researching, and then we discovered Showpad, a platform driven by data insights that will take any company out of its sales slump.
This summer, Showpad named Noble Studios as an exclusive Solutions Partner. We are one of just a handful of international agencies selected to participate in the Showpad Partner Program and provide support for companies using the leading sales platform.
What is Showpad?
Showpad is an intuitive sales enablement platform, making it easier for sales teams to create materials, track the sales cycle and more. Noble Studios works with brands to leverage the Showpad platform and create a truly customized content experience and strategy for its clients. Together, we can build engaging and dynamic presentations, design unique opportunities with web apps and HTML content, and enhance the sales pipeline through a personalized sales process.
The Value of Showpad
Consistency
As a sales team, nothing is more frustrating than having out-of-date sales materials. It may seem nearly inevitable that members of your sales team are using old presentation templates or data, and this can be problematic for a number of reasons. In the case of the healthcare industry, having updated sales materials in not only essential for a company's bottom line, but for legal reasons as well.
With Showpad, sales and marketing teams don't have to stress out about versions. As soon updated materials are approved, the entire salesforce gets the newest version–automatically.
Measurability
Sales teams can measure the value of sales materials in Showpad. You can tie revenue to specific content and understand its effects in the sales pipeline. Your sales team can easily share materials from a meeting with the client, track when they open it and see if it's shared with others in their organization.
Xerox needed a solution for their 2,500 internal sales reps and 8,000 resellers that would make content available to all parties and allow them to measure the value of assets. With Showpad, not only were they able to create new content based on the data, but they were able to organize the content to service clients by location, language and product.
At Noble, we're all about data, and by understanding what content performs well, we can help optimize future presentations and other sales materials based on our findings over time.
ROI
Showpad decreases administrative time and increases customer interactions and sales. Companies that use Showpad see nearly a 20 percent increase in sales within the first month. It also allows for more efficient training of new salespeople. One enterprise hospitality client said that they saved $120,000 in the first year on training costs.
Flexibility
With a fully personalized solution designed by Showpad and Noble Studios, your sales team can build custom materials for their audience. They can take notes within the presentations they give, save the document and share it with their client. It's the ultimate solution to enable more sales than ever.
The platform also offers flexibility in terms of content structure. Showpad worked with bioMerieux, a French medical company, to enable sales across their extensive range of products. The company can upload content into different individual "channels" for their 20 affiliates who are currently using the medical tool. Each "channel" is organized by product range and the respective steps involved in the sales process. The new structure aligned across the organization, guaranteeing that sales reps were able to quickly access all pertinent content to ultimately provide their customers with insightful information about their product offerings in a timely manner.
Curious about Showpad? Contact us for a complimentary audit on your current sales and marketing alignment. We'll provide insights and suggestions on how to bridge your sales enablement gap.