Web Development Services that Level Up the Playing Field
At the end of the day, website development is all about optimal user experience. It's about bringing together elements of performance like speed, functionality, scalability, maintainability with elements of creativity like branding, creative design, content writing and video. Without this creative digital performance approach, your website is bound to go unseen and be left in the dust before it even goes live.
That's why our team of cutting-edge web developers work tirelessly—to ensure your website doesn't just stand a chance, but it stands out.
Performance-Driven Website Development
Long gone are the dial-up days of the internet, along with customers' patience. 53% of mobile site visitors leave a page that takes longer than three seconds to load, according to Google.We start every project using a mobile-first web design strategy. This allows our development team to build your website with maximum design flexibility while prioritizing mobile performance from the get-go.
Have an out of this world idea to enhance user experience on your site? We'll help you evolve seemingly impossible ideas into innovative digital website solutions that drive results. We evaluate the latest trends in tech before looking for the high-performance tools that best align with your business goals, are easy to use and meet or exceed the highest security standards.
Let Noble take the wheel of your web development, and we'll drive meaningful user interactions to your website that are memorable, personalized and engaging.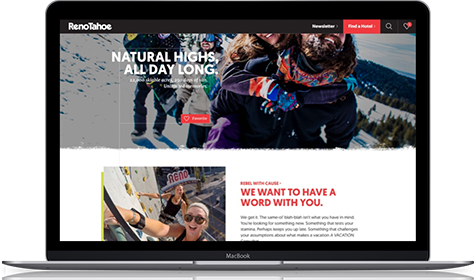 Personalized User Experiences
A generalized website experience just won't cut it anymore. To truly distinguish yourself from competitors, you have to offer users personalized experiences from the first time they interact with your brand all the way through purchase and advocacy. It goes beyond customizing your product or service. You have to deliver the most relevant and engaging content and website experience possible that'll leave them hungry and coming back for more.
Our team of developers knows how to build websites with custom functionality to make visually inspiring and personalized interactive experiences that engage users throughout the buyer's journey. We build our websites that integrate seamlessly with cutting-edge personalization tools like Optimizely and VWO so you can more effectively deliver users personally relevant content and messaging for better conversions across devices.