A Chance for Fans to Share the Spotlight
---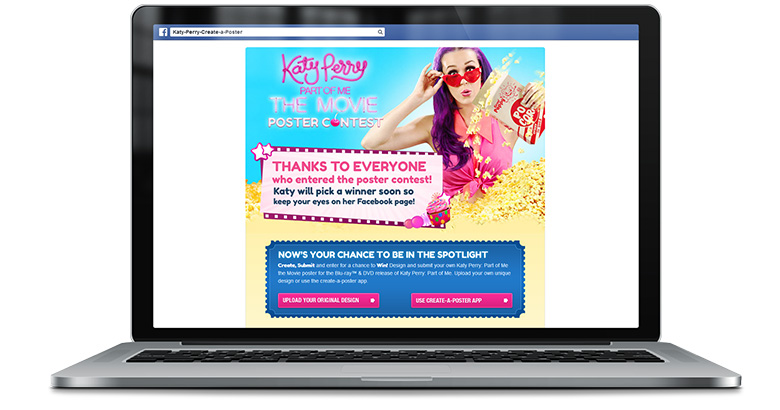 Think
"Baby, you're a firework / Come on, let your colors burst."
Is it bad that we can quote that Katy Perry lyric by heart? Not really, considering we built a really cool Facebook app for Perry that got the stamp of approval from the artist herself.
To promote an upcoming Paramount Pictures film about Perry's life on tour, Noble created a dynamic, interactive movie poster contest housed on the artist's Facebook page.
Fans were invited to submit a poster design through a custom Facebook app. The winning design, chosen personally by Perry, would become the official insert poster design for the DVD. The campaign needed to speak to Katy's passionate fans while maintaining her quirky and fun image.