Marshall Strategy Earns 160% Increase in Highly Qualified Organic Traffic
---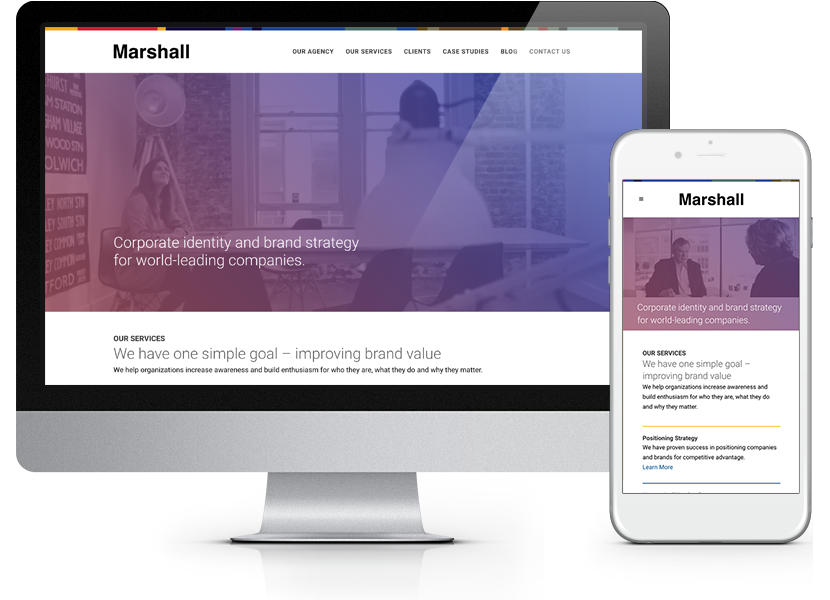 Approach
Based in San Francisco, Marshall Strategy is a privately-owned agency specializing in brand strategies. Their goal was to grow qualified leads from digital marketing channels and increase website traffic. Noble Studios executed a B2B integrated search marketing campaign for the agency, leveraging our 
topic cluster
methodology to reach highly qualified audiences across organic search while using a complementary paid search strategy to increase qualified leads and website traffic. The strategy focused on promoting service offerings and useful problem-solution content that offered high value to prospects during the buyer's journey.
"The Noble team has been an excellent partner, always listening carefully to our goals and working effectively to help us achieve them."
Ken Pasternak
President, Marshall Strategy
Solution
The SEO strategy was focused on building authority around specific service lines by leveraging topic clusters, strategic inbound linking and technical updates to the site. Our objectives were to optimize service pillar pages and build out cluster content focusing on longtail keyword opportunities.
We also architected the site's content in a way that supports better practices for URL structures. For example, rather than developing new, longtail content as posts that would live in the /blog section of the site, we housed cluster content under the appropriate service pillars. This allowed us to properly showcase the depth and breadth of the site's content offerings for each specific service line.
The complementary SEM strategy focused on improving the previous poor search impression share. Previously, the Google Ads account was structure solely on brand terms and all service-related terms were lumped under one campaign with a budget shared across services. This was negatively impacting search impression share and ultimately conversions.
"In 2018 alone, they drove exponential growth in our incoming qualified leads through new initiatives including service-line targeting and topic clustering, and reaching targets who were ready to buy."
Ken Pasternak
President, Marshall Strategy
Impact
By restructuring Google Ads campaigns to target specific service lines and leveraging broad modified match types to reach a wide, yet qualified audience for specific services, we were able to increase impression share and decrease the cost per acquisition (CPA). After optimizing the campaign setup, we layered on targeted remarketing and in-market audiences. In-market audiences have proven very successful. In 2019 alone, ongoing SEM and SEO efforts with Noble Studios led to more than $700,000 dollars in attributable revenue.