Noble Studios Welcomes 4 New Noblebots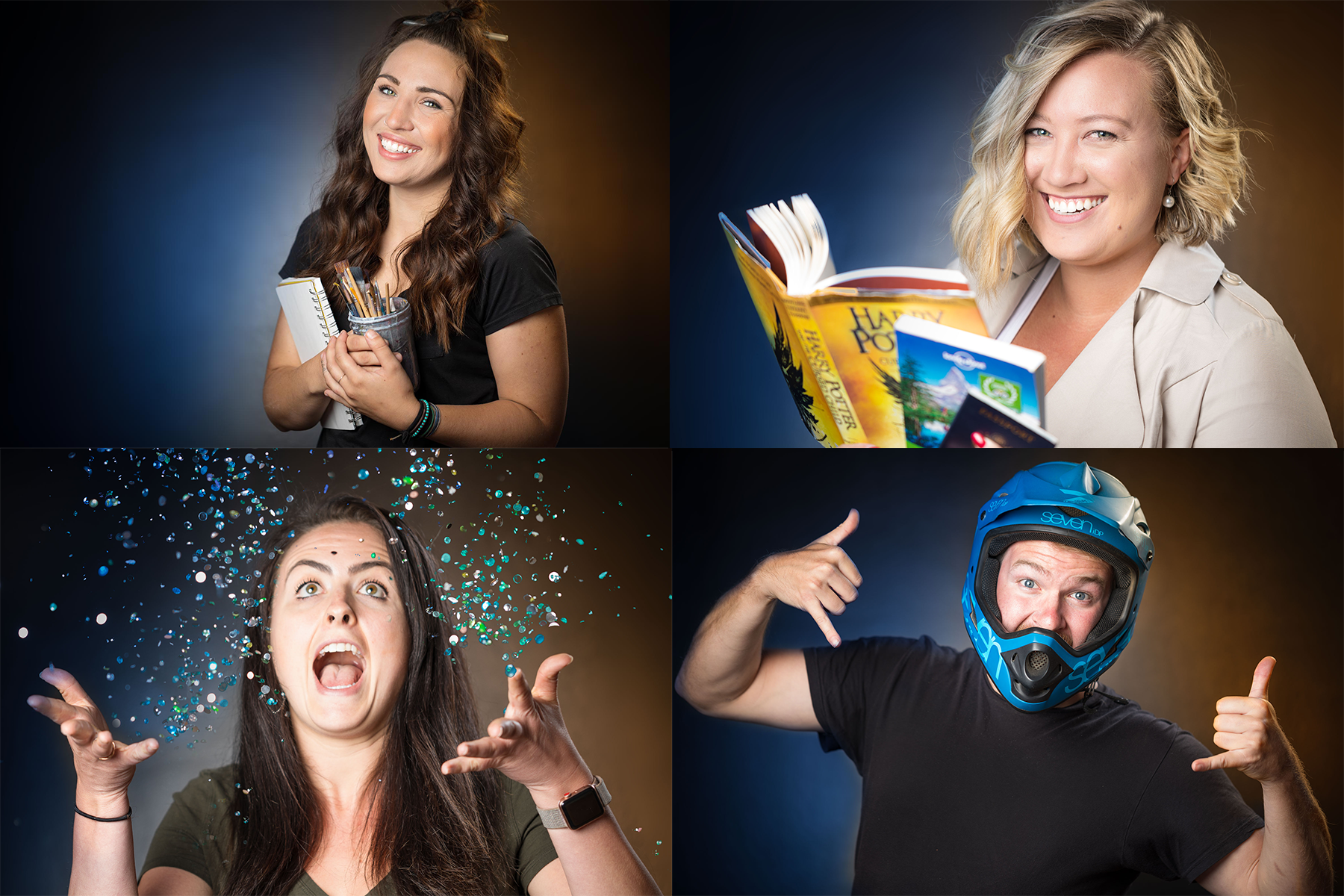 Noble Studios is growing and we love to show it off. We make pacts to create impact and so much of our success comes from the team we have built over the years. We work together with purpose, on purpose, so it goes without saying that we hire with purpose.
Noble Studios is excited to announce the addition of four new Noblebots, Gabbi Hall, Stina Fausone, Zach Magee and Whitney Ginsburg. We are so happy to welcome these team members who are ready to be better every day for themselves and for our clients. Let us introduce you.
Gabbi Hall, a creative copywriter, is a Reno transplant, a "Jackie of All Trades" and one of the newest additions to Noble's creative services team. From trampolinist and competitive skier to expert storyteller, Gabbi is as passionate about travel as she is about masterfully telling her stories through photo, video, social media, podcasts and of course, writing. With such a comprehensive background in many of Noble's main verticals, including higher education and destination marketing, Gabbi is a counted asset at Noble.
As the other half of Noble's content team, Creative Copywriter Stina Fausone brings digital marketing campaigns to life with her writing skills. You can spot Stina across a crowded room with a pencil stored in her bun, a laptop in one hand and an iced coffee in the other. She can tell a brand's story with the artistry of a painter while accounting for the strategy that will put that content at the top of Google search results. As part of the creative services team, Stina and Gabbi work together to bring content to life through blog posts, social media, campaign messaging, SEO copywriting, photography, video production and more. Just call them the Wonder Women of the Written Word.
Zach Magee joins Noble's technical services team to handle everything from writing code to creating a harmonious user experience. Another Reno transplant, the Michigan native works with a variety of clients including Tahiti Tourisme, Travel Nevada and Yosemite Mariposa County. Zach was already drawn to Reno Tahoe because of the potential for outdoor adventure as well as the opportunity to explore the West Coast. Once he met the Noble team, the decision to relocate was easy and we couldn't be more thrilled to have him.
Project Manager Whitney Ginsburg, who is upbeat and driven by creativity, thrives in a fast-paced environment and excels at juggling diverse project tasks and deadlines. Years ago, Whitney worked as a project coordinator and eventually a project manager with Noble Studios. Whitney took a "sabbatical" and spent time at Tesla's Gigafactory as a recruiter, where she implemented their virtual interview process for an average of 100 technician candidates a week. While she loved the experience, there's no place like home, and Whitney returned to her Noble roots in 2018.
Join us in welcoming these four new Noblebots to the team! If you're interested in working at Noble Studios, check out our careers page for openings.