Understanding Content Management Systems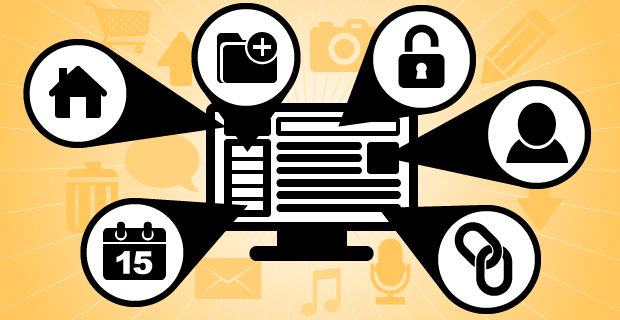 The term CMS simply means content management systems. Five years ago, a CMS was considered a luxury (like a flat screen TV), but as you know, technology and the Web change at lightning speed.
A CMS is an online tool that allows you to create and modify content from a central location. Created in the 90s, it was made popular by the blogging community and the diehard content junkies that aren't necessarily savvy in HTML.
Below are the three rules with corresponding problem-solving techniques every CMS user must know:
Rule No. 1:
All CMS platforms in one form or another will have content blocks, snippets, text blocks, or an editor. The editor can be complex or very simple.
Issue: Copying and pasting directly from Word into your CMS will not work. Word is a program written with code. That code is in a different language than the code on the Web.
Solution: Copy and paste your content from Word into Notepad. Some editors also provide a tool to copy directly from Word. Word also allows you to paste content directly in as plain text with formatting removed. In newer versions the paste menu icon has a dropdown arrow that allows you to select several formatting options including unformatted text.   You can also launch this function via a shortcut of ctrl + alt + v.
Rule No. 2:
A common misconception about CMS platforms is that they will automatically fix your images. It's like spell check. It can identify the word is spelled incorrectly, but it won't automatically fix it (unless you enable autocorrect in your settings but not all CMS platforms offer the equivalent).
Issue: Uploading a photo from your camera without making modifications to it. There are four things to point out: image size, dpi, file size, and proportions. You can't fit a square into a circular hole. The rule applies when it comes to your CMS.

Images size: Digital cameras are wonderful. They take photos you can blow up to billboard size. This is too large for the Web. Standard monitor size is 1024px (wide) x 768px (high), so if your image (right click and view properties) is larger, the image is too big to place on your website.
DPI (dots per inch) & file size: Imagine the Web is a bunch of dots, like the painting, A Sunday Afternoon on the Island of La Grande Jatte. The more dots, the longer it will take to load and the larger the file size will be. Most images taken with a digital camera are 300 dpi. The Web only needs 72 dpi. Even though the Web requires fewer dots, the image display will still appear high quality.
Proportions: A landscape image isn't designed for a portrait layout. Depending on how the system was developed, it will hide the overflow of your incorrectly sized image or squeeze or stretch your image to fit – distorting it dramatically.

Solution: Simplify your design if you aren't comfortable updating it on your own or consult your designer/developer before your project begins. It is possible to automatically resize images. This is additional functionality and needs to be established when choosing a CMS. I tell my clients to resize their images in a photo editor before adding them to their site. Ideally Photoshop if you have it, otherwise there are free online tools like Pixlr.
Rule No. 3:
Most CMS platforms have a default upload limit of 2MB and for a good reason. There are many variations of operating systems, devices, browsers, etc. Do what you can to make your files as small as possible and universally viewable on all platforms.
Issue: Adding a large Word document or file to your site means more time to download. People don't like to wait.
Solution: Resize your files (under 2MB) so it's easier for your visitors to view or download. Keep in mind not everyone has Word. Convert your file to something more universal like PDF. Most systems provide a "print to PDF" or "save as PDF" option. If not, you can download Adobe PDF or Cute PDF, a free PDF writer.
Following these three simple rules will save you time and improve workflow. If you have questions about selecting a CMS to best fit your needs, leave a message in the comments below or contact Noble Studios.