Plan Your Content Marketing Strategy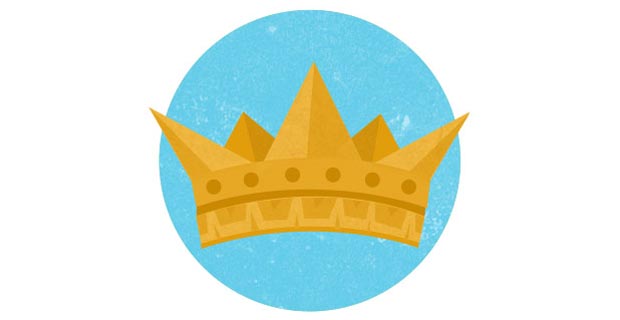 Content is king. Do you know how to make it work for your enterprise?
You may have recently heard the phrase, "content is king." It's a simple phrase behind a big trend in the digital world – content marketing. If your organization hasn't already implemented a content marketing program, no doubt you've heard or read about this digital marketing strategy. For B2B marketers, content marketing appears to be almost universal: Content Marketing Institute reports that 93 percent are using it, and 58 percent plan to increase their 2014 content marketing budget compared to last year. But what exactly is content marketing, and how do you make it work for your enterprise?
To paraphrase Content Marketing Institute, content marketing is "the creation and curation of relevant and valuable content to create and maintain customer relationships." So, yes, content is king, but in the mad rush to continuously push fresh content and curate for different channels and content types, it's easy to forget that all this content should tie together. Each piece is part of a bigger story or message. You want to make sure that when people consume more than one piece of content (and that's a key success metric for content marketing) the consumer of your content starts to understand the bigger story or meaning your brand is trying to convey.
That's why content marketing is really about telling a story. Each piece of content is a chapter, but if you've done your job, the customer will get through the whole book. The ending, of course, is buying something (hopefully from you). Your content should draw in customers with free tidbits like best practices or expert tips, but the end goal is to convince customers that you have the best solution to their problem by demonstrating you understand their needs and circumstances.
Understanding and listening is key. Most of us don't go to parties, stand in the middle of the room and start shouting our life stories, do we? Or maybe if you do, you've at least noticed some nervous glances from the people slowly backing away from you. Usually, we join a conversation and add a relevant point or two. In the digital world, there is conversation going on all around. You, as a marketer, are not the first person to speak to your potential customer. So to tell a story, you have to make sure you don't bombard them with things they don't want to hear or have already heard. Here are a few things to keep in mind when planning your content marketing strategy:
Put content marketing in the mix.
Content marketing is fantastic for building long-term value with customers. It does not mean abandoning traditional media efforts which produce shorter-term value (Forbes agrees).
Don't be the loud one at the party.
Social Media guru Dan Zarella says, "Stop talking about yourself, start talking as yourself." Show customers how problems are solved with your product, or even better, how customers are solving their own problems with your product. Share your expertise as a company, and if another organization has a great example of something, don't be afraid to share it!
Document your strategy.
Getting your team, or at least yourself, to be consistent in implementing content marketing strategy is important. The voice must be the same, and again, every piece is part of a story. Take some time to get your process and tips down on paper. See for yourself, what the Content Marketing Institute says about documentation.
Measure, measure, measure!
Measuring likes or shares is not enough. Experts speaking with the Content Marketing Institute mentioned social shares, time on page, clicks, subscription sign-ups, among others. Create conversions and track them vigorously. If you're not using Google Analytics, make that your first priority!
Blog post by Dylan Sargent, Summer 2014 Strategic Planning Intern