Noble Studios Wins Ace Award for Best Integrated Marketing Campaign of 2019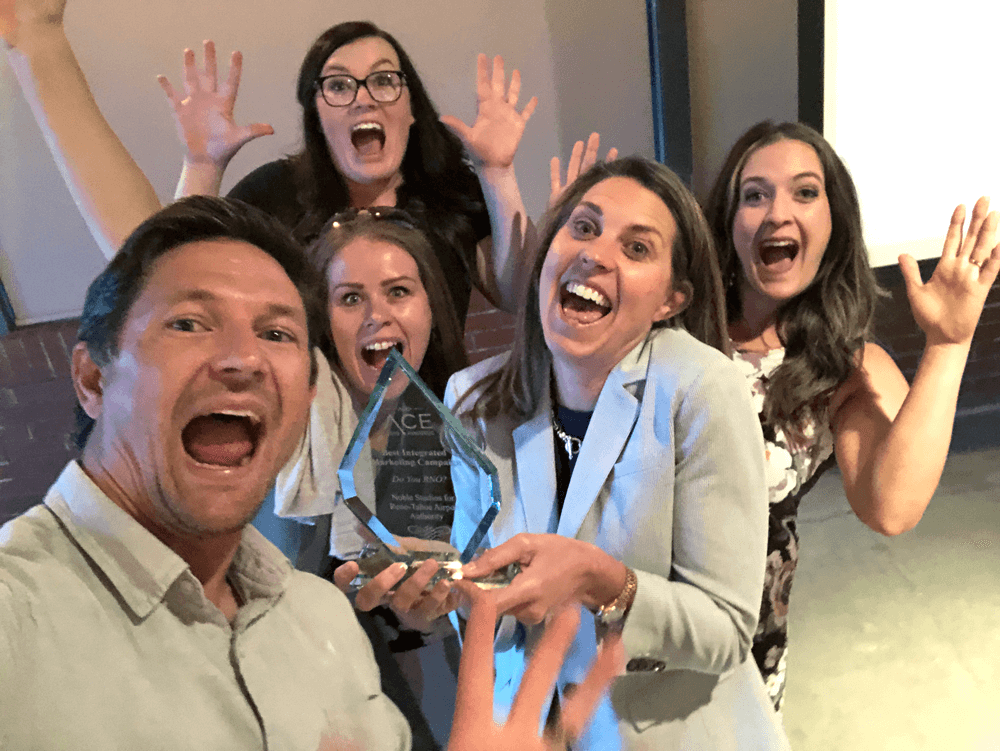 We've got something to celebrate! Last night, Noble Studios won Best Integrated Marketing Campaign of 2019 for its work on "Do You RNO?" for the Reno Tahoe International Airport. Hosted at the Freight House District in Reno, Nevada, the Ace Awards are the local American Marketing Association's annual event that recognizes and celebrates marketing excellence within the northern Nevada community.
"The 'Do You RNO?' integrated marketing campaign represents the very best of what creative digital performance can be," said B.C. LeDoux, Chief Creative Officer and Managing Director at Noble Studios. "We leveraged rich target audience data to create six niche audiences we could market to with precision, and continually measured the impact of the creative messaging to ensure we were delivering only the most relevant and unique personalized experiences to our audiences. To have the campaign recognized amongst the best agencies in the region is an honor that only inspires us more to be better every day." 
Noble Studios partnered with the Reno-Tahoe Airport Authority to raise awareness about the non-stop and one stop flight options out of RNO, and just how hassle-free traveling can be when passing through. The campaign's welcoming and approachable messaging in tandem with the ads' sleek designs captured the experience travelers should expect when going RNO. 
This year's Ace Award will add to Noble Studios' extensive recognition list from the W3 Awards, Hermes Creative Awards and Communicator Awards. For more than 15 years, Noble Studios has produced award-winning work on behalf of Northern Nevada and international brands alike including Visit Reno Tahoe, Tahoe South, Travel Nevada, Yosemite/Mariposa County, Newport Beach, Autodesk, Enphase Energy, Easton and The Islands of Tahiti.