A Few Learnings from Social Media Week Bristol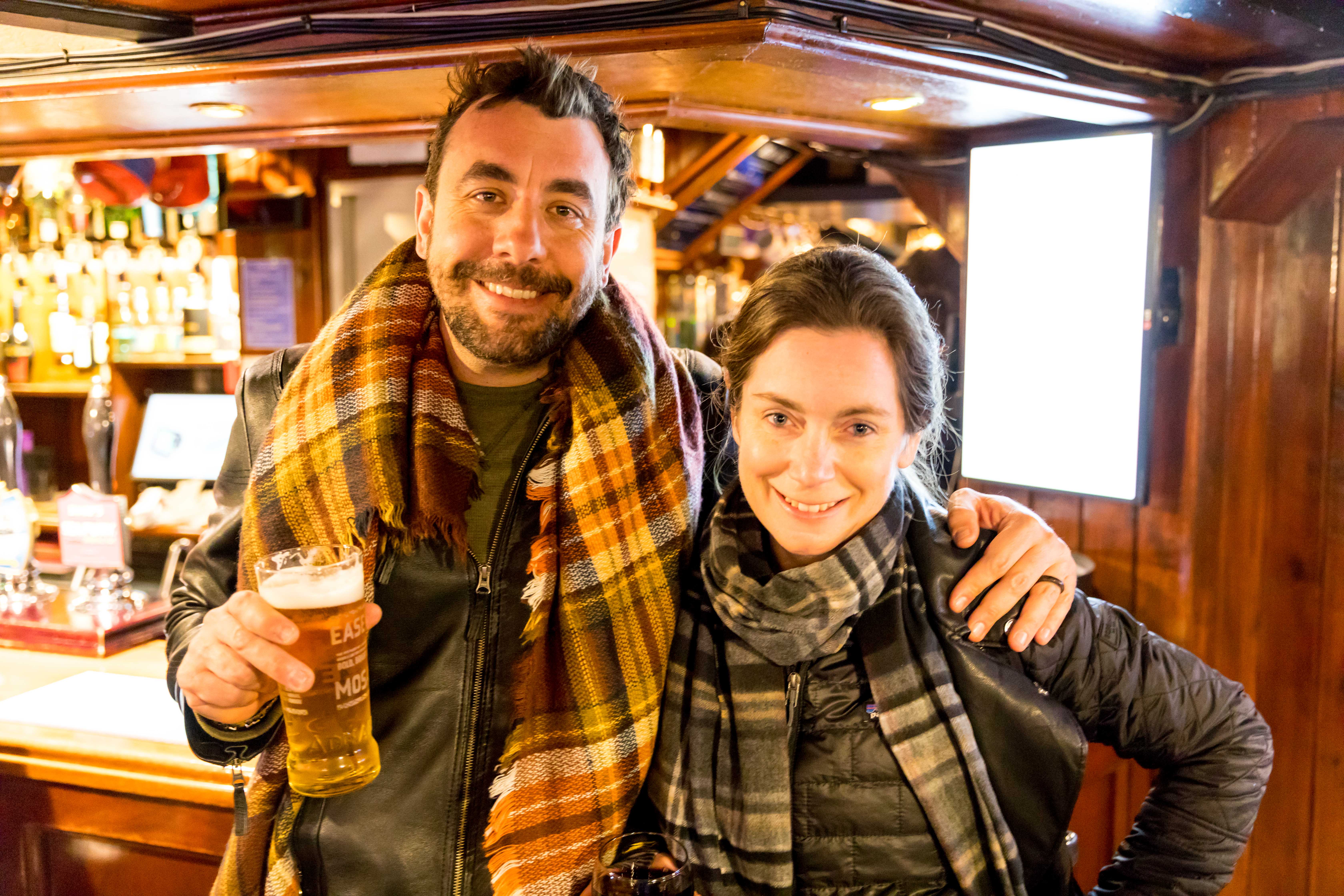 What a whirlwind week.
Last month, we told you about Social Media Week Bristol, and we just got back from the event, our heads filled with all sorts of ways to improve social performance and drive the right audiences to our clients' websites.
Where to begin? First, a little background on Social Media Week. This global conference is hosted in more than 25 cities worldwide, with the March event taking place in Noble's second home of Bristol, England, where we've recently opened a U.K. branch. The talks and seminars at Social Media Week are designed to "upskill, inform, explore ideas and opportunities and further the conversation on key issues in the media, marketing and technology," according to its website.
Day 1
After arriving to a wet, wintry blast of cold and snow (just like home!), we were in the mood for some chin-wagging good times with a pint of beer (gluten free, of course). Our first day of events kicked off with "Analysing Social Media Imagery at Scale – An IKEA Case Study"  lead by Richard Pimblott and Marta Bochniewicz. Both talked about the importance IKEA puts on understanding the brand online. In 2017, IKEA sourced and analyzed more than 64,000 images (only 1-2 percent of the actual set) from Instagram. They sourced URLS, usernames, locations, dates and times, hashtags, likes and comments and found that user generated content came mostly from these areas:
29% Store & Journey (store visits and on the way)
22% Food (apparently they have good meatballs)
16% Home (home photos of IKEA purchases)
16% Fun (goofy, self-expression with IKEA products
Since the initiation of the trademarked SocialWatching approach, IKEA has grown its observation from 17 segments to 23 in effort to get more detail and Pimblott says it continues to be a work in progress.
My thoughts? Data is only good if it is used. I have always loved the idea of gathering data but not for the mere sake of gathering it. It is time consuming and loses value if not used almost immediately. I believe companies are on the right track to learn more about their users/consumers if it means they want to change for the better and help connect them with the right product or service. As an entrepreneur myself, I am always looking for ways to show value in an organization, service or product in tangent to just sales and profitability. I believe that if companies made social media, Search Engine Optimization (SEO), Search Engine Marketing (SEM), content marketing and other elements more of a focus they would be able to tap into the emotional journeys that people participate in when interacting with their brand. This would ultimately create longer lasting, less volatile and more predictable success.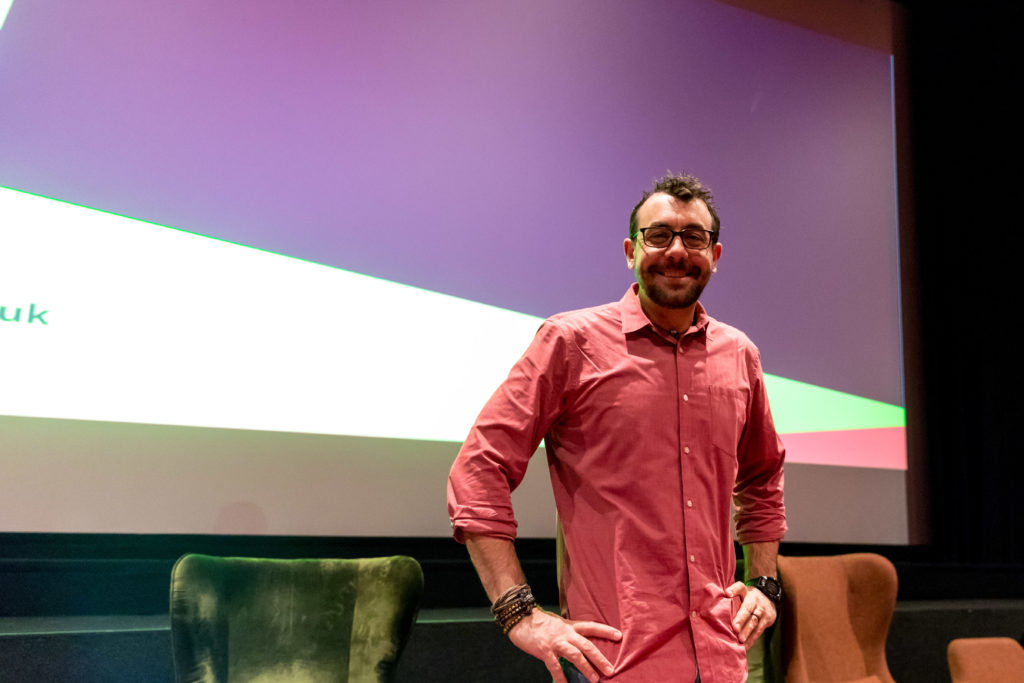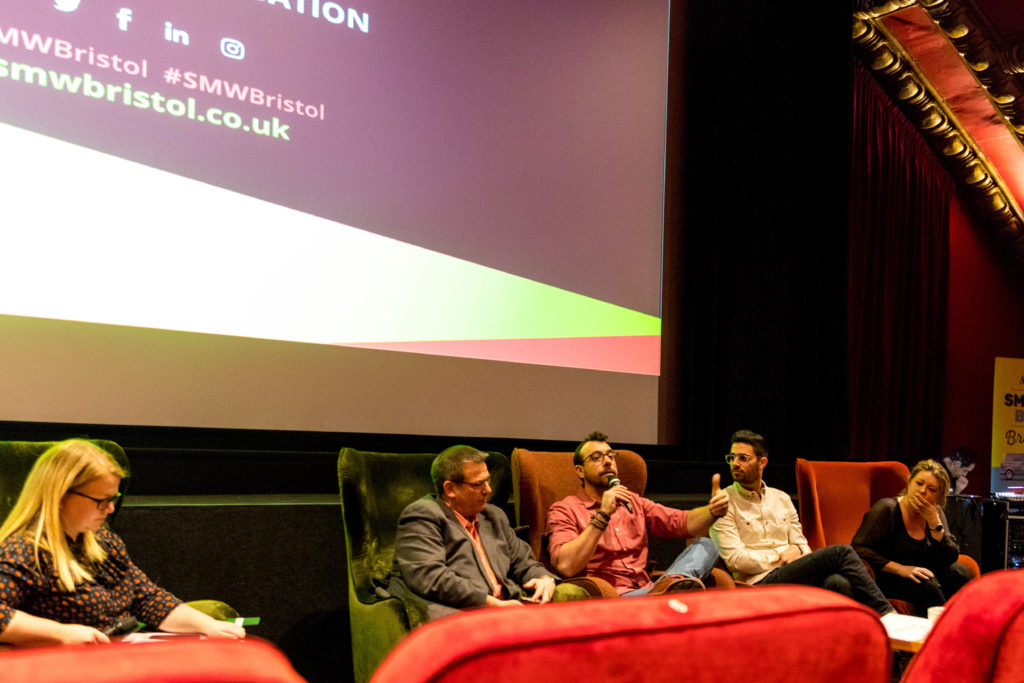 We also attended, "Finding the Influencers within your Business – Empowering your People to Authenticate your Brand" presented by Asha Constanza from Synergy Creative. She brought an interesting light to influencers within an organization being just as important as outside the organization. She had several intriguing examples of how it has worked within the U.K. One important point she missed was that the investment is not without effort or cost. Overall, I loved the spin she put on looking within before truly pushing outside. The lens was especially close to my heart because we have so many people within our organization that help keep our culture moving and popular in the community.
The last speaker of the day was the most entertaining to say the least. Jon Payne from Noisy Little Monkey spoke on "Humanising Your Social Media Marketing In An Automated World." He talked about being positive, interactive, authentic and honest. He also touched on what his team calls the rule of threes "1/3 posting from your own voice, 1/3 liking and commenting on others, and 1/3 interacting and participating in conversation." I thought Jarrod Lopiccolo was the only on that could get away with saying "Cox" and "Dix" that many times in front of an audience and get away with it. Highly enjoyable overall.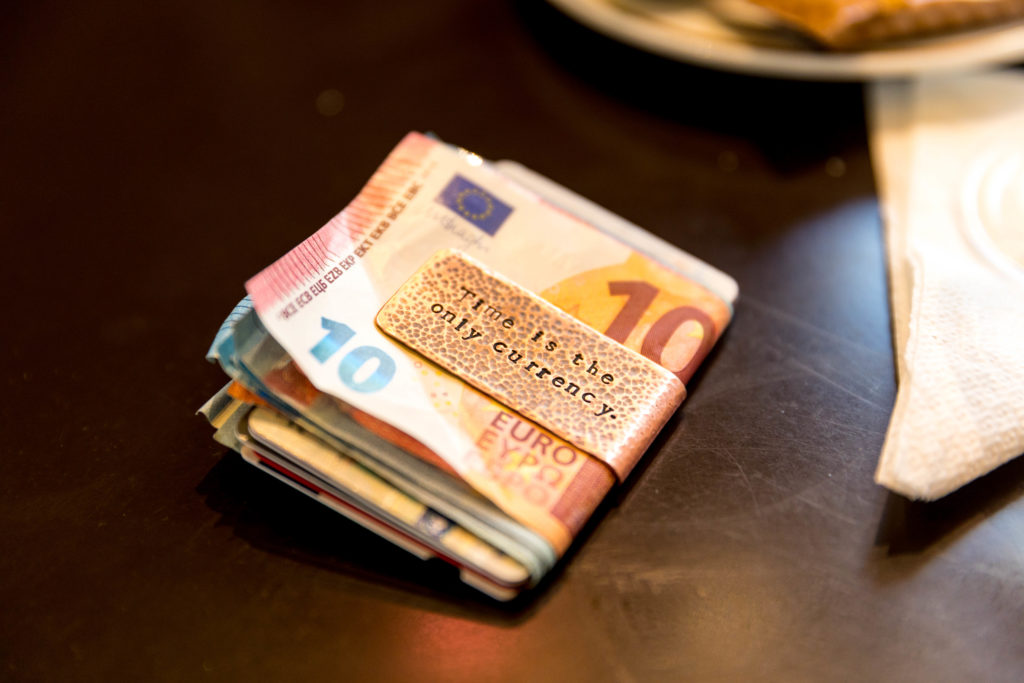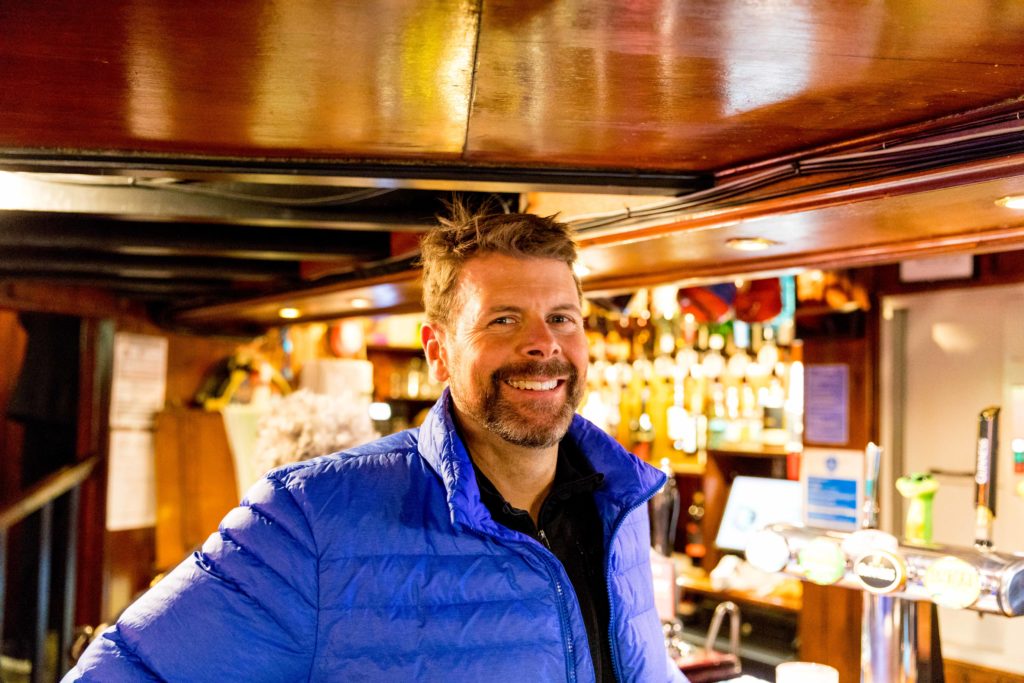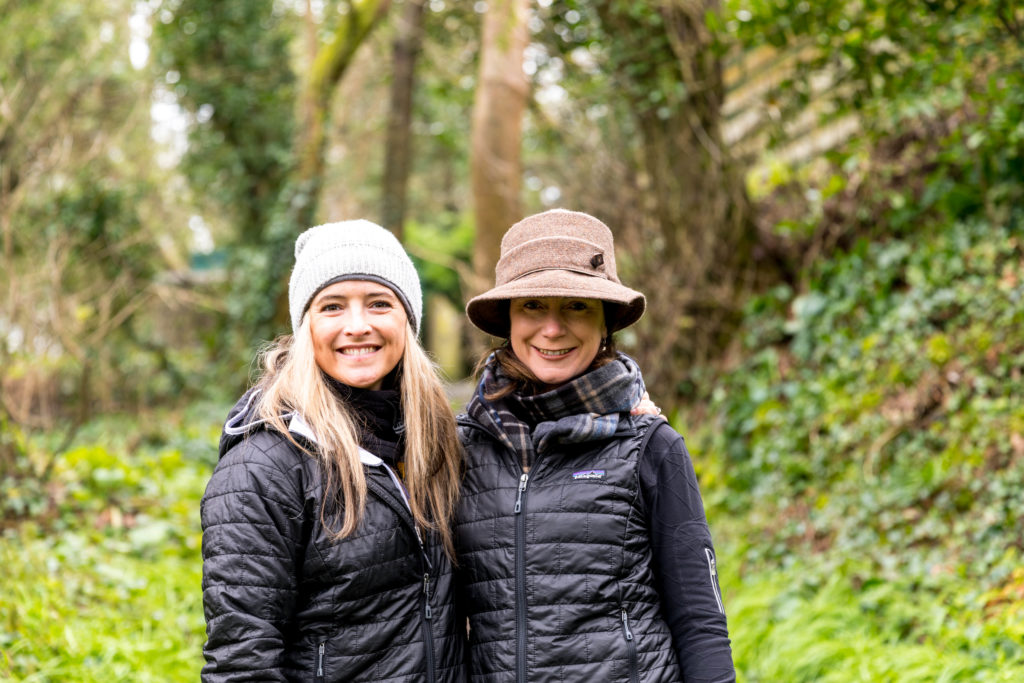 Days 2-5  
Our Social Media Week was compacted as "The Beast from the East" moved in and blanketed most of the United Kingdom. We heard from Bristol's Head of Tourism, Kathryn Davis. She gave us the stats:
Tourism contributed £1.3 billion to the economy of Bristol & South Gloucestershire
78% of the visitors were domestic | 22% of the visitors were international
Visitor spending consisted of:

30% Food & Beverage
8% Attractions / Entertainment
31% Shopping
15% Lodgings
5% Travel

Day visitors account for 87% of all visitors to Bristol and Gloucestershire
Tourism accounts for 28,696 jobs in these two areas.
Kathryn and her team took on major planning for bringing both macro and micro influencers to assist in gaining adoption and awareness of the events and locations that make Bristol such a cool place to be. She discussed content planning and her team's approach to two different audiences: media & influencers (Visit Bristol) and the travel trade & groups (Meet Bristol Convention Bureau).
Last year they targeted a number of micro influencers and even had a macro influencer from China with a large social following. They found that micro influencers were an integral part of getting the word out and many of them had the passion to help. For instance, micro influencer Becky from sightdoing.net visited Bristol on one of their press tours with the priority of visit Bath in tangent. After visiting she wrote "Bath is the historic, manicured, refined city with remarkable sights and rejuvenating mineral waters. If it's the white-gloved, behaved older sister, then Bristol is the slightly-rebellious younger sister with a pierced nose. It's not a rough city by any means, but it has just enough of an edge and unorthodox side to make it interesting."
This topic lead us to our next panel discussion "Why Collaboration is Essential for Social Media Success in Tourism" where a great panel of seasoned digital tourism professionals gathered to discuss the importance of working together. We learned some specific ways influencers and collaboration work in tourism. Things like: engaging with super fans (or micro influencers) to help tell your story through blogs and articles, lending out the reins of social media channels to influencers certain days of the week (a tactic Visit Bristol uses), and leveraging what is already out there about your destination to help tell your story. Jarrod Lopiccolo from Noble Studios and Mark Mezzapelli from Crowdriff discussed Tahiti Tourism and other destinations being able to leverage what they are gathering from user generated content on social platforms and interact more frequently with their audiences and share with others the experiences they've had. There were many good questions that came from the audience regarding measuring the success of using influencers and how each of the panelists can quantify. I have to laugh when our own CEO said, "I am going to be the unpopular one here and say nobody has f@%&ing figured it out yet." Honest answer as we continue to pursue a moving target.
Other highlights of the trip, outside of Social Media Week Bristol, include:
Finding out that a 20-year storm in the southern United Kingdom includes up to a few (3-4) inches of snow and shuts down virtually everything.
Sledding is called sledging in the U.K. and everyone was doing it when everything shut down.
Chinwaggin means getting together and networking.
We got to see the Noble Digital Marketing offices
I found a really good gluten free Pale Ale called Vagabond from a brewery called Brew Dog.
We went to St. Ives in Cornwall after a scary first half of a three-hour drive in snow with a two-wheel drive car. The location was lovely, and we were able to thaw from the cold wind chill temps we experienced earlier in Bristol. Special thanks to Kate's parents Mr. and Mrs. Thomas. We experienced great hiking, shopping and bar darts at the Cornish Arms (ask Michael Thomas about this when you get a chance).
Overall, we met with amazing individuals and companies that are interested in giving us advice we can learn from and helping us grow. I am looking forward to getting out there again to further our efforts of bring performance marketing to a new level.