Noble's Top Ten SEO Pickup Lines From Share16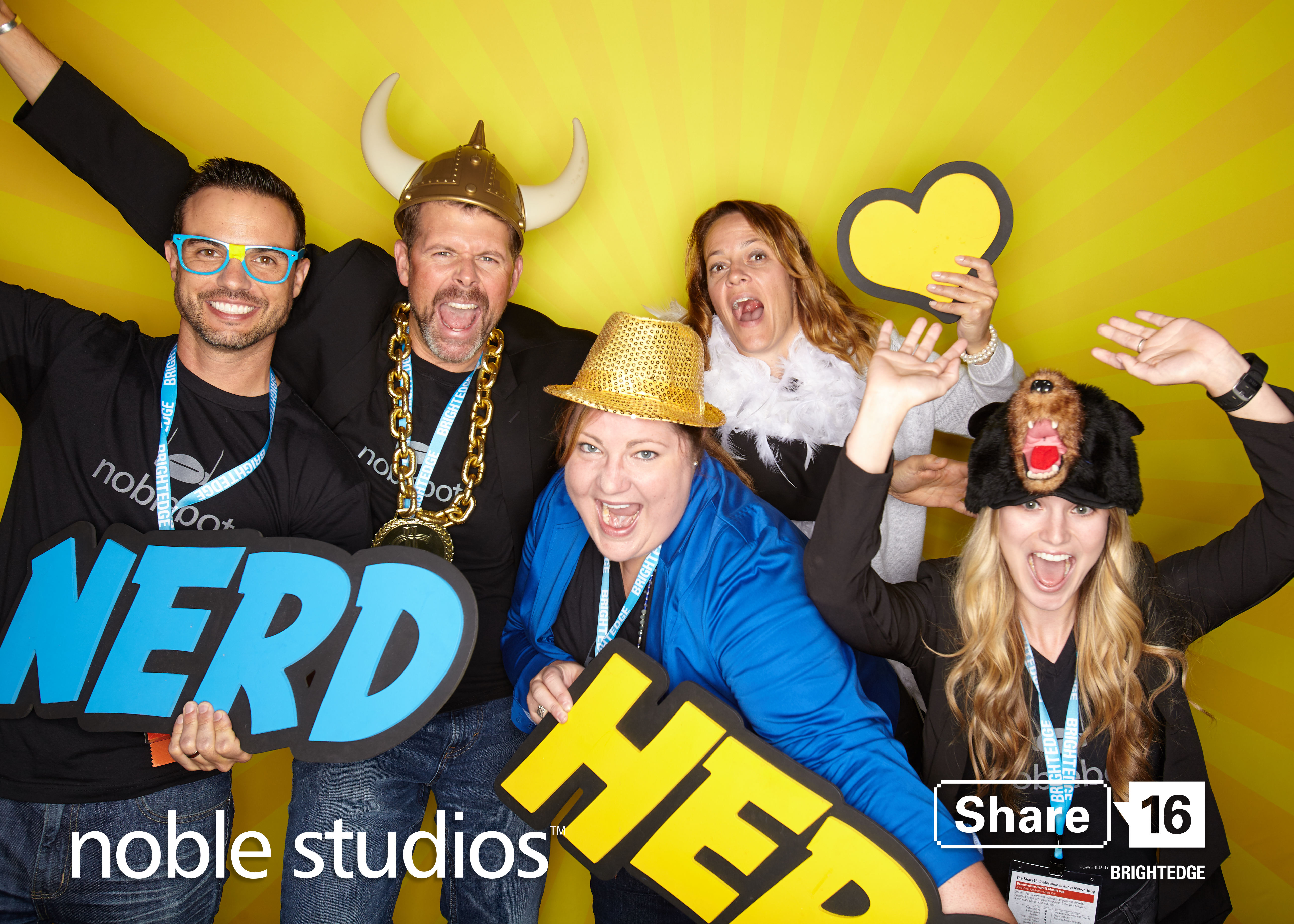 Our Noblebots are back from Share16 in San Francisco, and – man – did they have a great time! The event, which was developed by our partners at BrightEdge, aims to bring together the world's top leaders in marketing to discuss and share their ideas.
In addition to presenting on topics ranging from working with agencies to global and local search, our team rubbed elbows with the best of the best in the business. Check out the awesome photos from our "SEO Pickup Line" photo booth and the top ten pickup lines that were dreamt up in the process.
Your domain or mine?
Let me structure your data.
Do you have a sitemap? Because I keep getting lost in your eyes.
You must be an SEO expert, because you rank #1 on my list.
Baby got back link.
My title tag is available.
If you like it, then you should've put a link on it.
You can give me a call-to-action anytime.
Just like your paid search campaign, you've made quite the impression.
You can manage my tags any day.