Three Tips To Prepare You For Google's Expanded Text Ads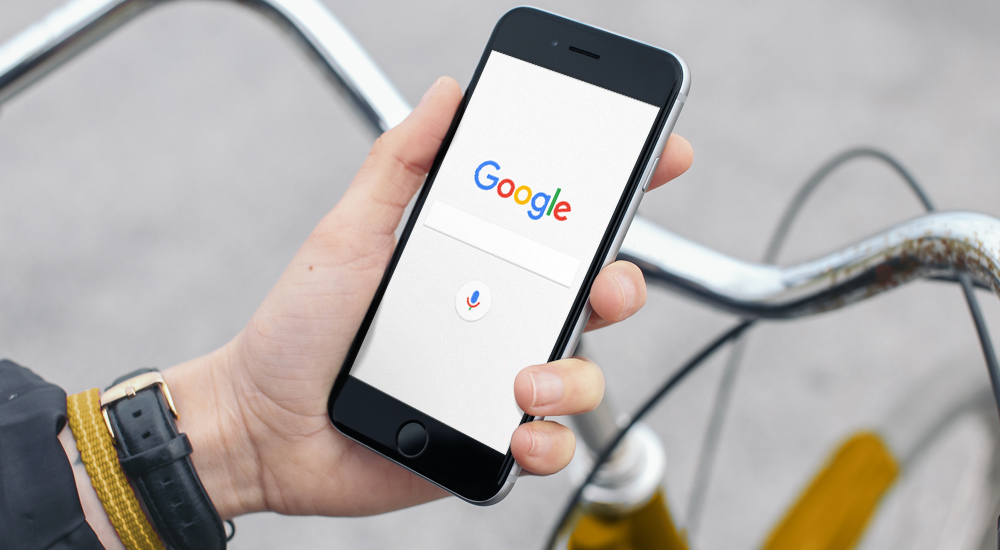 Ever since Google announced it would be taking a mobile-first approach to search, new changes have been rolling out. Earlier this year, Google removed ads from the right-rail of desktop SERPs, making it appear similar to its mobile view. Google then started to reward sites with elevated ranking that were not only mobile-ready but were set up to be "mobile-speedy." Now Google is changing AdWords text ads to become the new Google Expanded Ads, keeping in line with the Google mobile-first world mentality.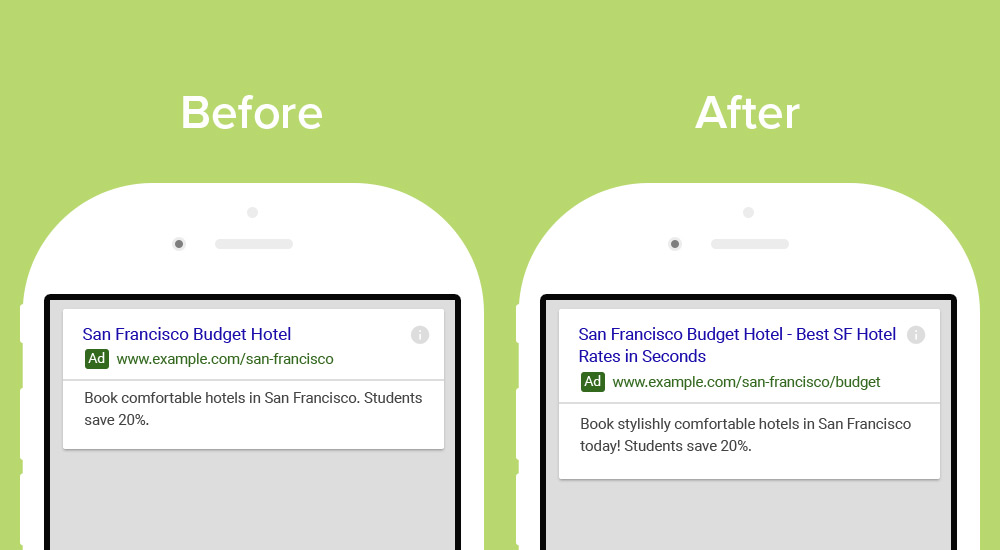 What is changing? 
Headlines are growing from the current 25 character limit into two 30 character headlines (140 percent larger), while description copy will increase from the current 70 characters to the newly expanded 80 characters (14 percent larger).
| | | |
| --- | --- | --- |
| Upgraded ad components | Current | Available later this year |
| More prominent headlines | One 25-character headline | Two 30-character headlines |
How will this affect the clickthrough of AdWords Ads?
Based on earlier testing, some advertisers have reported increases in clickthrough rates of up to 20 percent compared with current text ads.
When will these changes take effect?
Some accounts are already seeing these changes, while all accounts will be migrated from the old sizes by the end of September 2016.
What do you need to do?
Review your current ad copy. Consider the copy you may have previously cut due to the limited headline space and prepare new ad copy for those ads based on your observations.
Prepare as many new ads as you'd like, before Google moves you over. This way, you will be ahead of the curve and able to implement quickly.
Once your newly extended ads are live, compare all of your statistics from before the conversion. Make sure that the changes you have made benefit you in clicks and conversions – for all device types. Remember, more text is not better unless it drives a desired outcome.
Follow these helpful hints, and you may soon be the Daenerys Targaryen (or 'One true ruler') of the mobile-first world.
Sources
"Google Search Console, Community Power & AdWords Extended Ads." YouTube. Accessed July 20, 2016. https://youtu.be/jjS7VUf9-Lg?t=2m31s
"Ads and Analytics Innovations for a Mobile-first World." Inside AdWords. Accessed July 20, 2016. https://adwords.googleblog.com/2016/05/ads-and-analytics-innovations-for-a-mobile-first-world.html
"Expanded Text Ads." Google Developers. Accessed July 20, 2016. https://developers.google.com/adwords/api/docs/guides/expanded-text-ads
"WordStream." Google Expanded Text Ads: 10 Things You Need To Know. Accessed July 20, 2016. http://www.wordstream.com/blog/ws/2016/05/25/google-expanded-text-ads
"Daenerys Targaryen." Game of Thrones Wiki. Accessed July 20, 2016. http://gameofthrones.wikia.com/wiki/Daenerys_Targaryen