Are Influencers Part of Your Marketing Mix? They Should Be.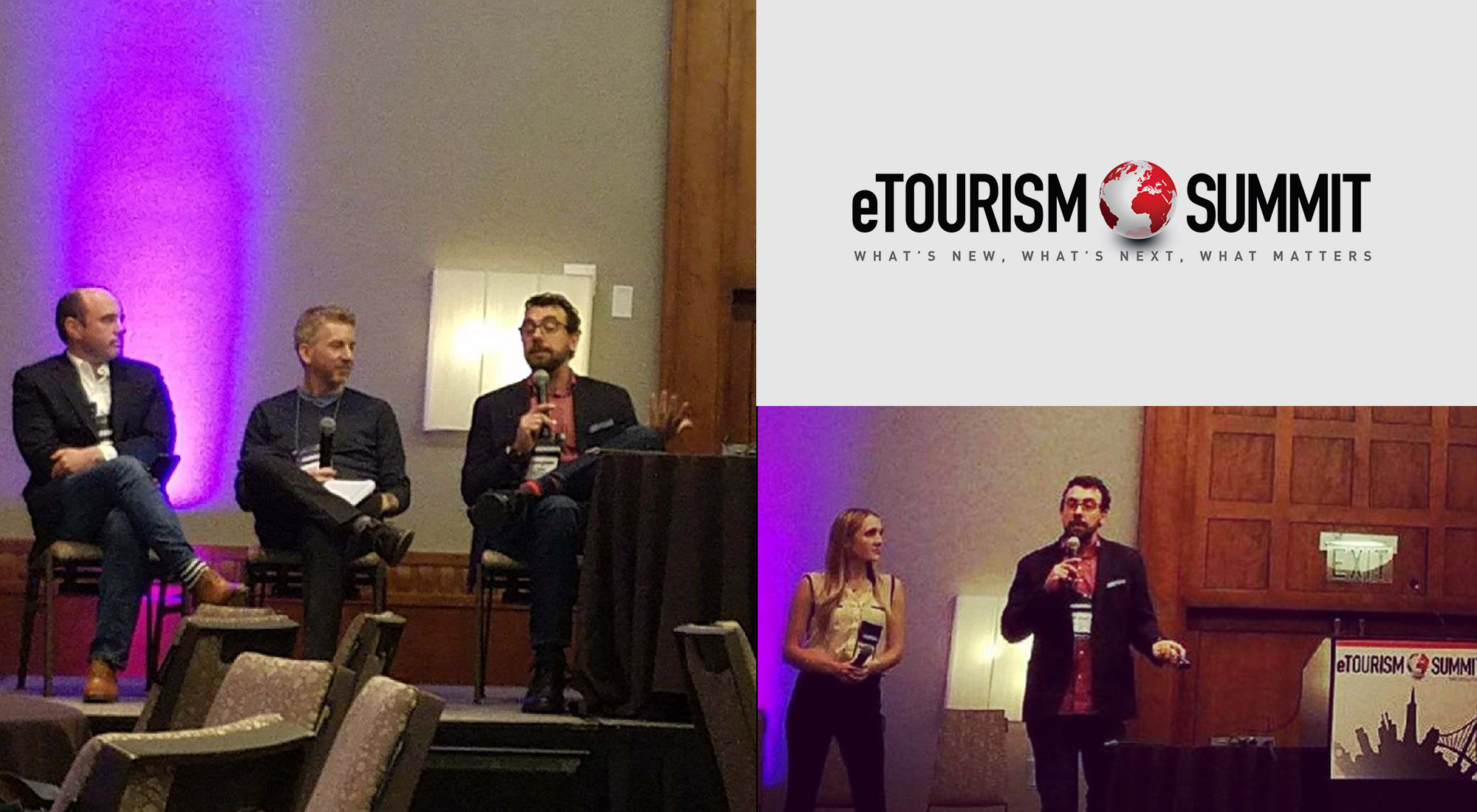 A few short years ago, word of mouth was one of the best ways to get your brand's message out. Everyone from mom and pop businesses to large corporations understood that when friends and family talk, they influence each other's opinions and buying decisions.
While traditional efforts are still invaluable pieces of the marketing puzzle, times are changing rapidly. In late 2017, the rise of social media influencers is quickly eclipsing all other traditional marketing methods, thanks to platforms such as Facebook, Twitter and Instagram.
Just witness these stats:
88 percent of consumers say they trust online reviews as much as personal recommendations, according to Search Engine Land.
Businesses are making $6.50 for each dollar spent on influencer marketing.
59 percent of marketers intend to increase their influencer marketing efforts over the next year.
Last week, I had the honor of speaking at the annual eTourism Summit in San Francisco on this very topic. It's where the travel industry converges to discover and share the latest trends in marketing, search, social media and design as it relates to travel marketing. In our talk, RSCVA's Christina Erny and I shared how Noble Studios helped the Reno Sparks Convention and Visitors Authority (RSCVA) transform its website into a powerhouse of social media influencer content. This strategy is ultimately designed to drive more visits to the Reno and Lake Tahoe region, giving the DMO the ability to target younger, more affluent audiences than it had in the past.
What is a Social Media Influencer?
According to pixlee.com, a social media influencer is "a user on social media who has established credibility in a specific industry. A social media influencer has access to a large audience and can persuade others by virtue of their authenticity and reach."
These are the people on the frontlines of spreading your businesses' messages and they can make or break you. An influencer might be a YouTuber with a million followers or an Instagrammer with a more modest following. Either way, when influencers speak, people listen. And when they speak positively about brands, the results are staggering.
Picking a Social Media Influencer to Work With
As we started work on VisitRenoTahoe.com, we undertook a strategic discovery and SEO audit to develop a plan that aligned with RSCVA's own strategic plan. We identified the following goals for the site:
Create authentic experiences
Develop compelling content
Provide for mobile enablement
Prioritize search in 2017
Identify meaningful measurements
The RSCVA then tapped a handful of influencers to add into its storytelling mix. These influencers would be featured in billboards and ads, both print and online. The influencers would then share photos of the billboards and other campaign materials with their vast following to create a buzz around the Reno-Tahoe brand.
The difference between an influencer and a spokesperson is a crucial one. With influencers, it's all about creating relationships, not business deals. These people do what they do with complete passion. They're typically not into it for the money, although they are paid for their efforts. It's a mutually beneficial deal: the influencer boosts the brand and the brand, in turn, boosts the influencer. Win-win.
Getting to What Matters Most
As we helped whittle VisitRenoTahoe.com down from 14,000 pages to 3,200, we took a mobile-first approach, highlighting influencer work through imagery, including photos and videos.
One approach was to show pre-packaged ideas for trips to the area curated and written by bloggers and regional tourism experts who are considered top influencers. This appealed to those unfamiliar with the area looking to discover Reno and Lake Tahoe. An example of this is the "Girlfriend Getaway," written by travel blogger Kiersten Rich, aka "The Blonde Abroad." This guide showed single women an ideal trip to the area, complete with trips to the beach, shopping and luxury dining. We then used grid-based layout to allow people new to the area to explore different types of getaways such as golfing, rock climbing and more.
We started with the theory that influencer content improves site ranking while boosting keywords organically and improving content engagement. The results speak for themselves. Since the site's launch in July 2017, there has been a 194 percent increase in referrals to partner websites, 61 percent of which are mobile. Millennials are now the largest traffic source on the site, spending 13 percent more time on the site during their visits. The conversion rate for social media is up 138 percent over the previous year. And, most importantly, we validated the idea that editorial content has the potential to outperforms traditional when done properly.
The lesson? Build a health foundation. Try new things. Measure everything.
If adding social influencers to your marketing mix in 2018 isn't on your checklist yet, maybe it's time to make a new list.