8 Steps to Creating an Effective Content Strategy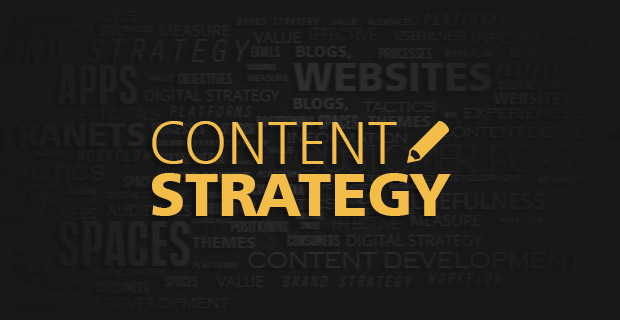 Content strategy is an ongoing process – constantly evolving, constantly improving to deliver useful, engaging, shareable content to the right audience at key points of interaction in the right tone of voice.
Is content strategy really important? Yes it is!
It evaluates business and consumer needs. It controls the way content is produced, organized and displayed on your website, email marketing, paid advertising, social media, blog and other digital channels in order to engage your customers and achieve specific marketing objectives. If you begin creating content without a strategy in place, you risk failing to attract the right business prospects to your website.
How do you develop a digital content strategy? Here are eight steps to create an effective content strategy for your business:
Analysis: Start off by conducting an inventory of your existing content (website, email marketing campaigns, white papers, blogs, images, videos, infographics, etc.). If the messaging is no longer relevant, send it to the recycle bin and keep the materials you can leverage in a file folder. This can save you a lot of time and money.Evaluating your Web and social media analytics will allow you to make more informed content decisions. Pay close attention to key performance indicators and visitor flow. How are people accessing your website? How are they navigating your site? What devices are they using to explore your site? What keywords are they using to find your website?

Monitor Google Alerts and conversations across social outlets and the sentiment about your brand, competitors, influencers, trends and news. What are your competitors doing well? What can you do better?

Interviews: Interview key stakeholders at the beginning of each project to establish the scope and ensure they all agree on the same vision.
Goals: Establishing measureable goals will guide your digital marketing strategy and allow you to track the success or failure of your content. Your goals should be specific. Some basic goals when investing in a content strategy should be to increase brand awareness, website traffic, engagement and leads.Your content should resonate with and fulfill the needs of your customer. Are people able to access your content via their desktop, tablet and smartphone? Make sure your content is easily accessible and offers the same high quality user experience from any Web-based device.
Audience: To have a successful content strategy, you must know exactly who you are targeting, and why. Do you sell products internationally? If so, use a professional translator to translate your digital marketing and webpages.Once you've defined your target audience, build some sample personas from the loyal fan to the skeptic, putting names and photos to the audience segments you've discovered to make them as real as possible. Work to understand them better and think carefully how best to reach them with your message. Then refine your strategy with these personas in mind.
Tone/Voice: When developing content, it's important to establish a consistent tone of voice. Your tone can help you stand out from competitors and engage customers. Online, tone of voice is everything from the colors, font and language you use to the way you build your sentences and the personality you project. No matter what personality you portray, your brand's tone should always be authentic. This will allow you to connect with your customers more effectively.
Distribution: Identify marketing opportunities and figure out how you will measure and improve. How will your content reach your customers? What combination of digital marketing channels will best fit your target audience? From website, mobile, social media, blog, email marketing to paid advertising, there many methods to communicate your brand message and share your content.
Content Development: Once you've selected your marketing channels, create the content itself, optimized for each method of communication to improve your search engine ranking. Use Google Keyword Planner and Google Analytics to help you identify what keyword phrases people are using to find your brand online. Then incorporate these keywords into your content. If you are refreshing or building a new website, optimize your meta data title and description.
Evaluate and Refine: Analysis and review of your content strategy should be an ongoing process. Measure how your communication channels performed and make changes with the strategy of reaching your goals by doing more of what works and modifying what doesn't. Compare your measurements against where you started and the goals you set. If you've met your success metric, stick with your improvement and continue to monitor it to make sure it has a long-term positive impact. Determine which content is generating the most traffic. This is an opportunity to either model that content, or refine your delivery of other content.