DMA West: Top Three Travel Trends for 2017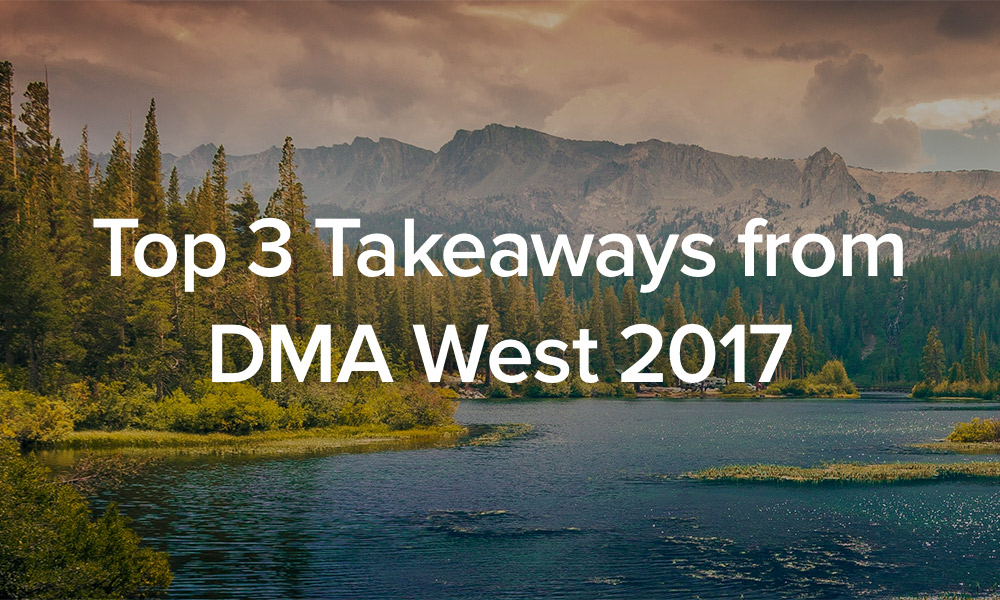 The Destination Marketing Association of the West puts on an exceptional tech-focused conference every year, and we were lucky enough to be a part of yet another one last week in Salt Lake City.
While there, we had the opportunity to network and collaborate with some of the industry's leading professionals. We also presented and hosted a workshop alongside Lake Tahoe Visitors Authority's Marketing Manager Stuart Maas on the topic of search, user intent and personalization in destination marketing.
But it wasn't all fun and games (though we did make it a priority to hit the slopes before we left), we also learned a lot. Here are the top things we learned – and left behind – at this year's conference:
Connect with Your Audience: With more than 90 percent of all purchase decisions starting from a search engine, it's important to develop content that's not only authentic, but also meets the needs of visitors throughout the course of their journey.
Web Personalization: The way people are searching and consuming content is constantly changing. As marketers, it's up to us to meet the demand for that content quickly by personalizing the user's experience from start to finish.
Next-Level Content: YouTube may have capitalized on the idea back in the early 2000s, but for today's destination marketers, video is all the rage. From Instagram Stories to Facebook Live, users are beginning to interact with a wider range of content. So, to successfully capitalize on these various platforms, marketers need to understand how to implement an intent-based search marketing strategy.
Successfully Market to The Modern Traveler
As the industry continues to rapidly evolve, we work every day to better anticipate the needs of our clients so they can continue to stay ahead of the curve. And to much success, we've developed our own content strategy that has led to multiple award-winning partnerships, including Tahoe South, Yosemite / Mariposa County, Fargo-Moorhead and more. Learn what it takes to do the same for your business with access to our exclusive DMA West presentation and conference worksheets today.
Learn more about how we create even better practices for digital marketing in travel and tourism.