Facebook's Path to Transparency | What It Means For Paid Strategy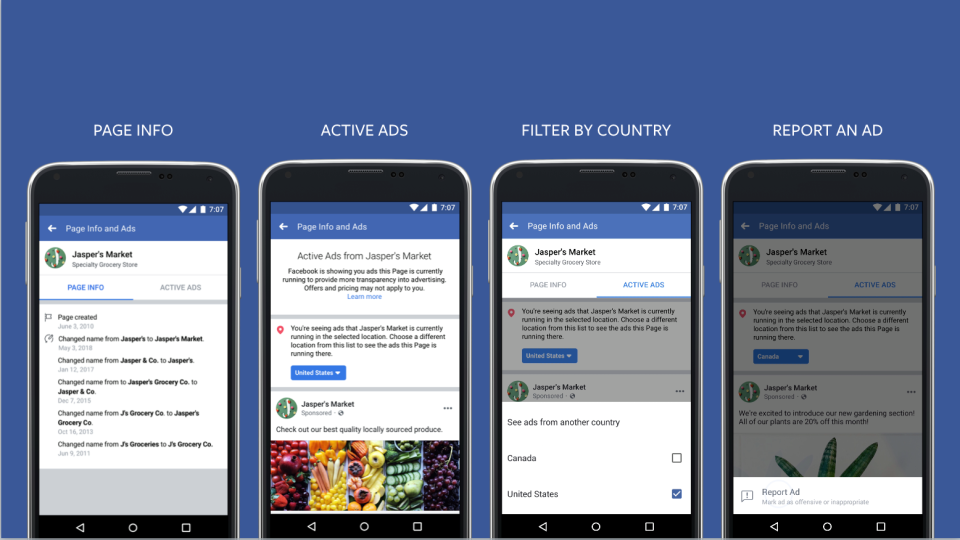 After several scandals brought unwanted attention to Facebook last year, the platform has started to rethink how they present information to users. This includes rolling out a new authorization process for placing ads that are politically driven, new requirements for custom-audience targeting and a new section called Info and Ads on brand pages. These measures promoting transparency are Facebook's way of trying to win back users' trust, but how do they affect us as advertisers?
Well, in addition to requiring political advertisers to share their address, social security number and our firstborn (kidding!) to become verified advertisers, Facebook has forced us to change the way we use the platform, but this is no cause for concern. A few opportunities have presented themselves from new targeting opportunities to our new favorite competitive analysis tool, Info and Ads.
Custom Audience Targeting
If you have ever felt like you are being followed by ads when going from a website to browsing Facebook, you may have been the victim of custom-audience targeting. Historically, many advertisers have relied on custom audiences to target the right audience at the right time (i.e., hyper-targeted subsets or email lists for remarketing).
Facebook is now requiring that advertisers specify the origin of their data. This means that when you go to upload an audience in Ad Manager, you will be required to select if the information was collected directly from customers, partners or a combination of both. And although there has always been an obligation from advertisers to obtain data responsibly, it is now required that all advertisers accept terms and conditions prior to placing an ad.
In addition, Facebook announced their removal of third-party data for use by advertisers. Although that data has not been completely phased out, it will slowly disappear throughout the rest of 2018. These partner categories include income data, job information, purchase behavior and more, which up until now have helped many advertisers find the most relevant audience. As strategists, we will now have to create a new way of reaching the same audience without this information. This will involve a lot of testing and potentially branching out to other platforms, but Noblebots never shy away from a challenge.
Read the complete article: Big Changes to Facebook Custom Audiences: What You Need to Know
New Info and Ads Section
Facebook recently unveiled a section on each advertiser's page named Info and Ads, where you can view when the page was created, names used in the past and all active ads running. There has been some back and forth on whether having all your current ads with geographical filters available to everyone is a good or a bad thing, but it's out there. Let's use it to our advantage. We know that it is not a great idea to copy exactly what your competitors are doing, but it is awfully convenient to have one place where you can monitor your industry's paid social media trends.
Overall, it has been a crazy couple of months for those of us that advertise regularly on Facebook, and it is a fair assumption that we will continue to see changes from the platform. As volatile as Facebook can be, we advise you to not abandon ship now, but rather embrace that this is the time to create new ways to target that same audience.
Read the complete article: A New Level of Transparency for Ads and Pages